Here We Come: The Matterhorn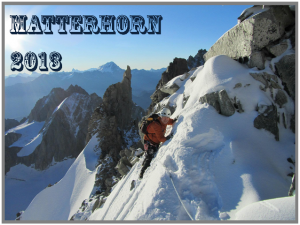 The week before any major climb my mind is full of questions, concerns, doubts. Did I train hard enough? Will the weather be good? What will the climbing conditions be like? Should I have had one or two less slices of foie gras? – All, important questions, but ultimately unanswerable until I begin putting one foot in front of the other.
Living in the great mountaineering state of Florida you can imagine how little time I spend in my crampons holding an ice ax. But, thanks to spending this summer in Axat, France and an unusually heavy winter snowfall in the Pyrenees, my "Axat World Gym" has been delivering in spades. My first trip to the high mountains in early June gave me and endless playground full of snow completely void of footprints.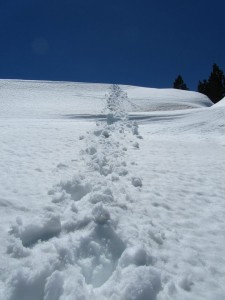 As recently as last week I was in crampons, glad to have my ice ax, ascending a grand snow coliour to the col just above the iced over lake just below the summit of Le Roc Blanc. A few more steep sections of scrambling led to a tiny corniced ridge and ultimately to an intimate summit. Snow and ice conditions prevented my earlier attempt, making this one all the sweeter.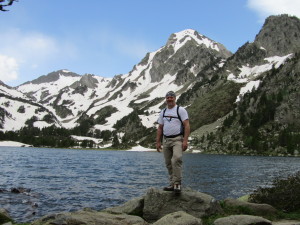 This past month I have been trying to spend 3 days a week in the mountains hiking with a full pack, for 6-8 hours with 3,000 feet or more of elevation gain. 1,000 feet shy of the 4,000 feet that I will need to climb up and back on the Matterhorn. Stringing many ridges and mountain peaks together in a day has become a new love of mine. Incredibly perfect weather was the backdrop for one trip that took me to the summit of St. Barthelemy, down the other side, up to the summit of Pic de Soularac, and then back to the summit of Barthelemey a second time before heading back to the valley.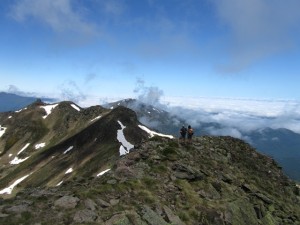 The Pyrenees of the "Axat World Gym" are rarely above 9,000 feet, a good 5,500 feet below that pretty peak in Switzerland, which means acclimatization will be a major part of the training when I arrive in Zermatt. Ideally, I would want to have climbed several peaks above the 4,000 meter threshold (13,123 feet) and spend two overnights in mountain huts before making an attempt at the imposing 14,692 foot Matterhorn. The current itinerary calls for an easy day on the Rifflehorn, one or both of the Greek namesakes Pollux and Castor, and then the massive Breithorn. But in the mountains, it comes down to conditions and weather that dictate, not men's goals and aspirations.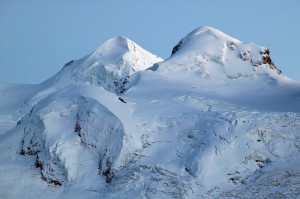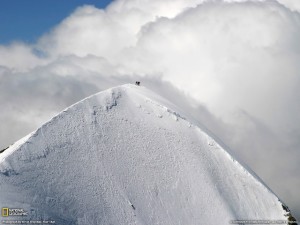 So it is with great anticipation, a mind full of questions and concerns, self-doubt, anxiety, and praying for stable weather, that I find myself one week out with the same feelings I encounter before every other big mountaineering adventure. My mind is noisy now, but soon the litany of endless steps, the rhythm of labored breathing, and a well-placed ax will replace that noise with the single-mindedness of action, mind, and spirit that the high mountains invoke. As friend and guide Jonathon Spitzer said last week after guiding a group up Mount Blanc, "Here we come!"